The San Diego Chargers and Oakland Raiders are moving forward on a plan to build a $1.7 billion stadium in Carson, which is located south of Los Angeles.
The Chargers and Raiders will continue to seek public subsidies for new stadiums in their home markets, but they are developing a detailed proposal for a privately financed Los Angeles venue.
This latest high-stakes move was precipitated by St. Louis Rams owner Stan Kroenke, who announced in December his plan to build an 80,000-seat stadium on the land that used to be Hollywood Park.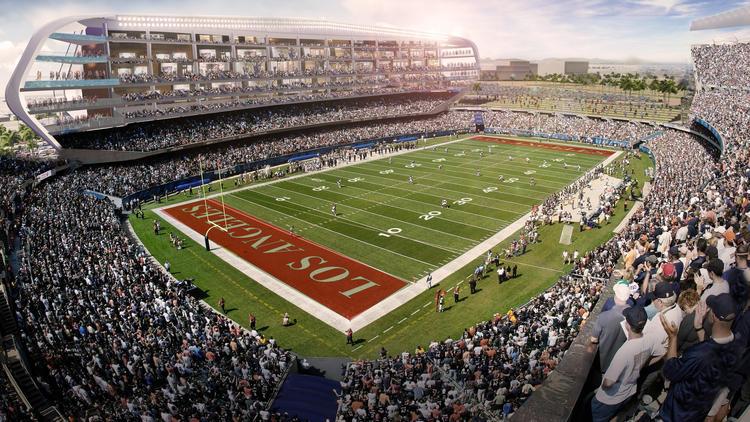 Sam Farmer/Los Angeles Times