Normally I do these with a focus on one particular college, or sometimes a full conference where teams typically have no more than one or two prospects.
This time the focus is the entire state of Virginia, featuring several prospects across a handful of schools. From ACC members Virginia and Virginia Tech to the talent-laden FCS schools peppered across the commonwealth, there are plenty of future NFL players to look at here.
Virginia Tech
Kendall Fuller--The fourth and final Fuller to come out of Blacksburg, Kendall is the best football player of the athletically gifted brothers. Sometimes being the little brother has its advantages.
Fuller's football IQ and field savvy is outstanding for a corner. He already does all of the little things great NFL cover men do, from the subtle hand usage on the hip at the break point to playing to the sideline as an extra defender and cutting down angles. Kendall is a very strong tackler for his size at 6' and 197 pounds, though both those listings might be optimistic.
That lack of great size is a legit knock. He's not a great press corner and shouldn't be asked to do so at the next level, which will help mitigate both his average build and long speed. He's not the track star his brother Corey (a receiver with the Lions) was, and he's also not blessed with great burst out of his breaks. Fuller compensates with route anticipation and exceptional ball skills with the pigskin in flight.
My biggest criticism is that he often ignores the rest of the field and solely focuses on the man he's covering. He constantly watches the receiver for cues to find the ball and then reacts accordingly. Savvier receivers can set him up and torch him, as Ohio State's Michael Thomas did here…
Notice Fuller's eyes? He's got his back to the rest of the field. Aside from getting snookered with a well-run double move, he's completely unaware to a potential QB run or a draw or a crossing route coming at him. This shows up time and again. It's why many want him to move to safety, where he has to face the play and his aggressiveness with the ball in the air might be even better utilized. He'd need to add some bulk to make that happen.
The durability issue is a very real concern. He played thru a broken wrist in 2014, then tried to tough out a meniscus tear in 2015 before shutting it down after three games. He's got a slender frame and his playing style doesn't lend itself to taking it easy. Between that and the very real speed and vision issues, I have a hard time justifying more than a third-round pick on Fuller even though I think he's quite talented and could make for a good starting CB in a predominate zone or off-man scheme. I'm admittedly risk-averse on durability.
Draft projection: 25-45 overall
Dadi Nicolas--The Dadi Nicolas from 2014 is a viable NFL pass rushing specialist outside linebacker. The 2015 version often makes you wonder how he started for an average college team.
When considering the 6'3", 230-pound Haitian-born Nicolas, nothing is easy. There's no earthly reason why the Hokies opted to play him out of a four-point stance, often heads up or just inside the opposing right tackle. He's got very long arms but sorely lacks functional strength, even for an outside linebacker. It helps explain his massive drop in production, or rather the spike in his junior season where he played much more outside and away from the bigger blockers.

*from HokieSports
He proved in 2015 he cannot play 4-3 end, certainly not 3-4 end. There just isn't the requisite mass or strength, especially in the lower body. Nicolas appears to know this and tries to simply run around everything. When he's in the open space he has decent fluidity and a very quick-striking burst. That helps him win the outside against slower-footed blockers and also chase down screens or running backs who dance too much.
I went back and watched more of the '14 season. Almost all his success came in taking his first few steps straight up the field and then bending around the outside shoulder. He can spin back to the inside on occasion but generally doesn't have a feel for moves other than speed or an under-and-up jolt. Even then he was more of a detriment than an asset against the run.
During Senior Bowl week it was easy to see his boyish enthusiasm. He clearly loves to play and compete, wanting to please his coaches and teammates almost to a fault. When his assignment there was simple, Dadi made things happen. His performance in individual drills was pretty impressive. Team drills, not so much. And that enthusiasm got the better of him when he struck an official in the North Carolina game, causing an ejection and a suspension in the first half the following week.
He's a 3-4 outside pass rush specialist who will likely also stand out on special teams. Don't ask him to set the edge, or turn and sit in zone coverage. Please don't ask him play with his hand(s) in the dirt, or as a read/react backer. Wind Nicolas up, point him at the quarterback and let him go. It's a limited role but one he could do quite well in 10-15 snaps a game, plus special teams. I wouldn't take Nicolas before the sixth round in part because I want to be the second team to get him and not the first, so another team can pay him to learn on the fly.
Draft projection: 4th-5th round
Luther Maddy--The phrase "rolling sack of hammers" is a term of endearment for defensive linemen…kind of, anyways. It generally describes a player with a lot of energy, effort and fairly unharnessed athleticism. That's defensive tackle Luther Maddy in a nutshell.
The first thing that stands out when watching the Florida native is his energy. Even between plays he's very active, woofing at his counterpart, his teammates, the officials. Maddy is quick off the snap and anticipates it well, too. Arms flying, shoulders flapping, feet churning wildly, he's easy to spot in the middle of the fray. Yet for all that energy and caffeinated presence, he doesn't really accomplish a lot on most plays. Maddy bagged just 2.5 sacks and 8 TFLs in the last two seasons (17 games) after a highly productive 2013 where he played in the 290s. He's now 285 (at the Shrine Game) and at 6' flat that makes him an odd size for the NFL; guys his size either need to be hyper-quick (think Aaron Donald or Geno Atkins) or freaky strong (think Ian Williams or Stephen Paea, though both are bigger). Maddy isn't quite either, and the scant production shows it.
He has coachable potential. There are several plays where he won the initial battle but couldn't finish because his hand usage and overall technique is fairly uncoordinated. This showed in individual drills during Shrine Game practices, too. He could seize the initial advantage but then too often allowed the blocker to recover because Maddy didn't have the technique or the football vision to capitalize. At his size and lack of length, it's hard to project Maddy more than a deep rotational reserve unless it clicks quickly in an aggressive 4-3 front. In this incredibly deep DT class, I'm not sure he merits more than a seventh-round flier.
Draft projection: 5th-6th round
Ryan Malleck--When Malleck was announced as one of the tight ends for the Shrine Game, I was taken aback. I had just watched two Hokie games (UNC and Pittsburgh) and he caught one of the five balls thrown his way, totaling 7 yards. He's a good-not-great blocker, better at creating movement in the run game than as a pass protector. There is little suddenness to his movement, either initially or out in space. In short, nothing I saw in watching those two games or the three 2014 games I perused said "NFL".
Unfortunately his Shrine Game week was cut short with injury. Malleck also missed all of 2013 with shoulder surgery. The basis for any draft potential seems rooted in good games two years in a row against Ohio State. I just don't see the requisite athleticism or anything here that 10 other guys who won't be drafted can offer. His ticket is adding more muscle. He's decent sized at 6'5" and 256 pounds and carries the weight well, but getting up to the 270 range and marketing himself as a blocking TE who can reliably catch the chip-and-release pass is the only reason to consider him.
Draft projection: 7th round-UDFA
Virginia
Maurice Canady--A versatile cornerback with exceptional length in both his body and hair (hopefully not his body hair), Canady immediately stands out as a player who the big-name draft media would like more if he played at Florida or LSU or at some other school where they'd actually see him more than once before his pro day. If they had, they'd know he played a lot better than Virginia's woeful pass defense against UCLA (aka the Josh Rosen anointment game) and was great the following week against Notre Dame, save one play where speedy Will Fuller torched him on a double move.
Canady, a 6'1.5" product from the Richmond area (Varina HS), doesn't have the long speed to turn and run with burners like Fuller and he knows it. Because of that, he played a lot more passive and conservative. He often gave a big cushion even when lined up over the slot, where he played most of his snaps in those first two weeks. It took away from his ball skills, and his style modified to being a guy who quickly cleans up the tackle right after the catch instead of making the play on the ball.
When No. 26 was in attack mode, he still proved he could be very effective. Check this play against the Irish…
We got to see a lot more of this Canady, the more strident and aggressive one who made 15 plays on the ball in 2014 alone, during Senior Bowl week. While he definitely doesn't have the long speed or twitchy agility, he was adept at disrupting the release and using his length to play the angles. He was very good in red zone reps, but isolated on good receivers in the open he can be exposed. You can see even on this quick rep that he just doesn't have the quicks or initial burst to keep receivers from getting open in space when he doesn't get the tight jam:
It doesn't matter what he times in workouts, he plays no faster than about 4.52 and that's too slow to handle many NFL wideouts even with his length advantage. He played some reps at safety and looked comfortable there, and that might be his better NFL position. Because he's a pretty good and willing tackler, I would endorse that move. He could also then move outside against bigger wideouts or in short-yardage situations. He's a good player looking for a better fit. Hopefully a team searching for his particular set of skills in the late 2nd-mid 3rd round finds him. His game tape from 2015 will probably keep him lower than that.
Draft projection: 4th round
Canaan Severin--The well-built wideout is one of the more frustrating prospects I've watched all year. Some of the frustration is with Severin and his inconsistent performances, but it deals more with the Cavaliers offensive planning and execution and QB Matt Johns.
Severin, a 6'2", 210-pound Massachusetts native, does a lot of things asked of receivers at the NFL quite adeptly. He has decent burst off the line and can shuck the pressing corner with both power and coordinated movement. He sells his fakes and jukes nicely, though he must learn to push off at the top of his breaks with more discretion. Several times I saw him innately find the holes in the zone coverage. For a bulkier wideout, he transitions from receiver to runner quickly and effectively.
I was admittedly over-smitten with Severin early on, as he was fantastic in the first two games against UCLA and especially Notre Dame, which had no clue how to cover him. He was a little too quiet in the North Carolina and Virginia Tech games, with a drop in each and visible frustration with Johns not looking his way when he got open several times. His route running is where the inconsistency is puzzling. It's most noticeable with his hitches and curls. Sometimes he's sharp and quick, but others he downshifts too noticeably and doesn't get his head and body around quick enough. Still, the physicality and hands are good enough to merit a fifth-round look…with the knowledge that he might fade away quickly if the situation isn't right. I get the sense the NFL isn't nearly so optimistic with Severin.
Draft projection: UDFA
David Dean--A defensive tackle from Virginia Beach, Dean did a lot of the dirty work up the gut for the Hoos defense. He's got decent upfield burst for a 298-pounder and understands how to use his heavy hands to shed blocks. While not demonstrating exceptional strength or quickness, Dean proved consistently difficult to block. He often commanded extra attention as he bounced around in and between the B gaps.
Can he finish? The stat sheet isn't all that full; 16 TFLs and 4.5 sacks in the last two years, plus 7 passes batted down and a pick-six. Decent production, but this is where the context is important. He was often asked to be the facilitator inside, not the dynamic guy. He did a lot to free up Max Valles and Eli Harold in that '14 campaign. And yes, he can finish…
Because he lacks great measurables or freaky athleticism--his ankles and hips are pretty tight--I see Dean as a rotational lineman in the NFL. His lack of length (6'1" with 31 1/2" arms) and small hands (8 3/4") is a legit limiting factor, moreso in terms of draft potential but also against the bigger/stronger/faster interior linemen at the next level. I saw enough in his game film and during Shrine Game week, where he again displayed an innate ability to operate on twists and stunts, to draft him in the 6th round.
Draft projection: 7th round-UDFA
Demetrious Nicholson--One to root for, as he's overcome a lot of personal hardship as well as missing almost two full seasons with turf toe and complications from the surgery to fix it. Nicholson is a cocksure corner who was outstanding as freshman back in 2011, a flyweight ballhawk. He's gained about 15 pounds (listed at 180 and 5'11") and is still programmed to go after the ball with fervent abandon. Unfortunately the impact of the foot issue is evident in his game in 2015. A team inviting Nicholson to camp is hoping another year of rehab and retraining his body brings back the kid who was All-American in 2012. The speed looked better at the end of '15 than early on, so there is validity in that hope. "Tre" graduated with honors and was lauded several times for his community service and by coaches for his exceptional attitude and leadership. That's the kind of young man you want your team to take a chance on.
Draft projection: UDFA
T.J. Thorpe--A rare in-conference transfer, Thorpe left North Carolina after 2014. He broke his shoulder in a summer scrimmage but only missed three games. Once upon a time in Chapel Hill, Thorpe was an electrifying return man. He's never done more than pedestrian yeoman work as a perfectly averaged-sized (6', 200 lb) receiver, catching just 63 passes in the last three years and never showing much ability to separate. He also missed the 2012 season with a different injury. As with Nicholson but to a lesser extent of optimism, an NFL team might wager Thorpe recaptures the lightning in his bottle from 2011.
Draft projection: UDFA
Smaller schools
DeAndre Houston-Carson, DB, William & Mary--Normally when a player from the FCS level is hitting the NFL, the big question is "can he handle the jump in competition?" I don't have that concern with Houston-Carson, not after watching him organically emerge as one of the best defensive backs during Senior Bowl week and kick butt against Virginia back in September.
My question with the 6'1", 197-pounder is, "where does he fit best in the secondary?" A corner for most of his Tribe career, he transitioned to safety in 2015 with mixed results. While he definitely has the football IQ, range and aggression in the run game to play safety, he sure looked more comfortable playing cornerback. This was obvious during the Senior Bowl week, where he was handily the best safety on either roster in man coverage drills. He lacks the functional bulk most teams want at safety, and he does tend to hit high. That (mostly) worked in the CAA but he'll be roadkill against the likes of Todd Gurley or Doug Martin.
If he stays at safety, he must add some lower-body bulk and work on his pad level. He also approaches angles more like a corner than a safety, though that can be re-learned with experience. At corner, his long speed is only average by NFL standards and his short arms (29.5") and small (8.5") hands are valid knocks. But he often looked like he knew the routes better than the receivers and flashed the short-area burst to the ball to be a big-time playmaker.
For my money, his best fit is as a zone or off-man corner. Houston-Carson brings extra value on special teams, where he blocked nine kicks. Nine kicks?!?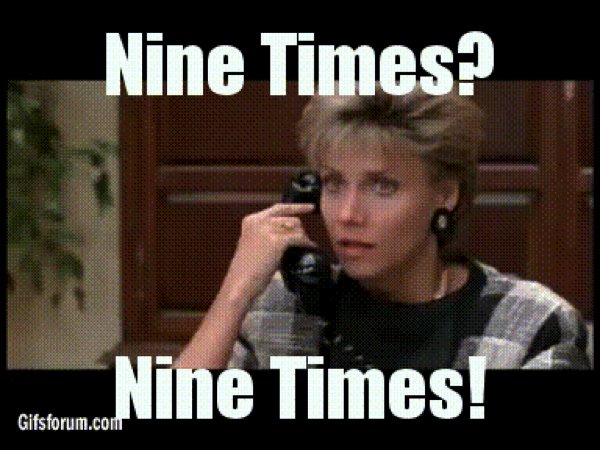 He was also the gunner on kick coverage and his enthusiasm for playing special teams was readily evident when talking with him at the Senior Bowl. At worst, he's a No. 3 outside CB/No. 3 safety who is the captain of the special teams units. That's a great floor for an FCS player and is worth a third-round pick.
Draft projection: late 3rd-early 5th round
Luke Rhodes, LB, William & Mary--A small-school backer but a big-time hitter, Rhodes did enough to make the preseason Butkus watch list, the first FCS player to do that in some time. He didn't quite live up to the hype, as his tackle total declined (78, down from 98 and 93). Some of that is the impact of teams devoting more blocking attention to him, some also appears to be the Tribe asking him to play a little deeper from the line.
In watching him, the pad level and power with which he hits really stands out. Linebackers at their core are there to terminate plays, and Rhodes does that at a very high level. His range is solid but probably better suited to play ILB in a 3-4 than manning the middle in a 4-3. The more you can get the 6'1", 242-pounder going downhill, the better. His coverage instincts and movement in space are good enough to handle most tight ends, though his average long speed won't help much. Rhodes made waves at the NFLPA game, where one scout in attendance told me "he's the best defender here by a country mile".
Honestly I wanted to be a little more "wowed" by his game film, but that doesn't mean he's not going to be an effective NFL player. Rhodes' game reminds me of Jasper Brinkley, though he's smaller and a little less explosive than the Giants LB. He should be able to contribute right away as a 2-down ILB and special teams gonzo. Definitely draftable but not before the 6th round.
Draft projection: 6th-7th round
Josh Woodrum, QB, Liberty--One of the stars of the NFLPA Collegiate Bowl, the 6'3", 225-pound Roanoke native does a lot of things the NFL asks of a quarterback quite well. He has the arm strength to fit the ball into tight windows, and his ball placement and timing to hit receivers on short and intermediate routes is impressive. Woodrum has a strong command of his offense. He hasn't been asked to attack down the field much or work to manipulate the defense; the Flames offense wanted him to make the quick presnap read and get the ball to the playmaker as expeditiously as possible. That's good, because the biggest complaint I have on Woodrum's game is that he lets the pass rush get to him more than it should, both physically and mentally. There is a lot to work with in Woodrum, but he'll need a patient and instructive QB coach to ever do more than hold a clipboard. I'd consider him in the seventh round.
Draft projection: UDFA
John Lunsford, PK, Liberty--I won't spend much time on a kicker from the FCS level, but know this: John Lunsford has an NFL leg. He's not going to be drafted, and his fate lies in how well he can control his intermediate-range FG accuracy. He was a subpar 8-20 from 40-49 yards, and during Shrine Game week I saw this oddity firsthand; one day he made seven of eight from beyond 50, but missed two in a row from 45. If he can solve that, his booming kickoffs and superb placement on designed short kicks will keep him employed. The NFL powers saw enough to invite him to the Combine, which portends well.
Draft projection: UDFA
Nick Richter, OT, Richmond--A four-year starter (he got a medical redshirt in 2013), he's got legit NFL size at 6'5" and 305 pounds. He's got pedigree, as his dad Jim played in the NFL for over a decade as a center and is in the College Football Hall of Fame. There are several times in my limited viewings (I saw just two full games and half of the Virginia game) where I watch Richter and think he can play in the NFL. He has a powerful punch, good balance and a quick recovery step to the outside if he initially loses the corner. Then there are times where I see him rise straight up and play too tall. He likes to push the defender away and then reengage, like a goat pushing with the head and then doing it again. This works as a tool but shouldn't be relied upon so heavily, as NFL defenders are going to be a lot stronger and/or quicker than the likes of Illinois State and James Madison.
His ability to create movement in the run game and torque his shoulders without losing balance tells me his NFL shot is at right tackle. I think Richter has the makings of a quality third tackle or sixth lineman, as I do think he has the power and technique to play guard. One scout who saw him in person thinks he should transition to center. Worth developing out of the sixth round, and I'd strongly consider him in the fifth.
Draft projection: 7th round-UDFA
Jacobi Green, RB, Richmond--Green is a compactly built inside-out type of runner. At 5'9" he's on the shorter side, but he's not small at 198 pounds and he can put his head down and grind for extra yards. He destroyed Illinois State in their FCS playoff game by attacking the hole with authority, but also having the vision to set up second-level blocks and react accordingly. There are several times where he lowered his shoulder and ran through the would-be tackle.
Green consistently presses the hole. There is no dancing in the backfield, no wasted steps or motion either. He doesn't cut sharply, and that's part of why he's trying to run through so many tackles; there isn't much wiggle while he's running. He has strong 3-step acceleration and speed but doesn't have an above-average top gear in the open field. The Jacksonville native had over 50 receptions in his final two years and reports from the NFLPA game indicate he catches the ball cleanly and can pass protect, too. If that validates in training camp and preseason, I have little doubt Green will stick in the NFL. Coaches love versatile backs who can get hit in the backfield and still muster a 2-yard gain, and I think Green can do that just fine. His work in short-yardage and red zone situations as a senior was nothing short of sensational. 6th round grade from me, but at his size and relative lack of speed (one scout told me he expects Green to be in the 4.55 range) he's a tough sell on draft weekend.
Draft projection: late 7th round-UDFA
Reggie Diggs, WR, Richmond--Sleeper alert! Sleeper alert! If you're NFL team is looking for a 6'4", 200-pound receiver who thrives at making catches in traffic down the seams and over the middle, Diggs needs to be in the conversation. He doesn't have great speed (my guess is he runs in the high 4.5 range), but he can really leap and extend out to make catches well away from his body. He might have the biggest catch radius of any wideout in this draft. The hands are legit. The routes are impressive for an FCS-level wideout with his size, and that's important in his transition.
Most small-school wideouts with his length just relied upon being bigger than the opponent to make plays. But Diggs actually sets up moves and has decent footwork, unlike a Ramses Barden or Aaron Mellette. He even proved effective on bubble screens, running with forward lean and toughness but also balance even if he's not going to run away from defenders. The blocking is strong, too. He was very productive with over 150 catches and 2100 yards in the last two years while serving as a co-No. 1 wideout with Brian Brown in a pro-friendly offense. I don't care (much) about the lack of speed or burst, because if a team is asking him to be an outside blazer their coaching staff won't be around long. I see Diggs in a Mohamed Sanu vein and that's worth a late fourth/mid-fifth round value to me.
Draft projection: 6th-7th round
Vad Lee, QB, James Madison--If Lee's name sounds more familiar than your typical JMU player, that's because he started at Georgia Tech as a redshirt sophomore back in 2013. He left the Yellow Jackets and their complex run-option offense with just 46% completions, thanks in part to most pass plays having just one or two targets and taking a high number of downfield shots.
For the FCS-level Dukes, Lee was a great fit. A strong athlete at 6'1" and 225 pounds, he's got a strong arm and throws cleanly and pretty accurately on the run. The Durham, NC native is a dual-threat in the vein of Marcus Mariota, with a lot of designed runs but also the option to throw off the run as well. He was coached to attack, and he does so with gusto--at times too risky. But he's also got the ice water flowing in the veins, and Lee is most definitely a field general. The vision, the feel for the defense, the quickness of processing information around him, the ability to control the defense with his eyes and posture, those are all NFL-caliber and far more developed than many of the QBs who will be drafted in the first two rounds. In short, he's more ready than you would expect for an FCS quarterback.
I really like Lee as a late-round sleeper, a guy who can take after Tyrod Taylor or Brock Osweiler and be ready to challenge for a starting job after sitting behind an established starter for a couple of seasons. He'll need to take fewer risks without sacrificing his testicular fortitude, which is a tricky proposition indeed. I rate him higher than Jake Rudock or Jacoby Brissett, two big-program QBs who will hear their names called before him, if Lee's name gets called at all. For a team like Detroit or Atlanta or Minnesota, where the starting job is sealed up long-term but an upgrade at the No. 2 spot is in order, he makes a lot of sense as early as the fifth round.
Draft projection: potential Mr. Irrelevant but more likely UDFA
Deon King, LB, Norfolk State--The nation's tackle leader at the D-I level, King racked up 163 stops as a senior. I only saw one Spartans game in 2015 (and two in '14 watching Lyndon Trail), but it's pretty easy to see how he accomplished the feat. King has outstanding three-step speed for a linebacker, and the line in front of him did a great job of keeping blockers off him. And oh can he finish! King is a thumper who wraps after he hits.
His power belies his size, and his size is the reason you've probably never heard of him as a prospect. Despite being listed at 6'1" and 235, scouts know he's a lot closer to 5'11" and 220. He uses the small stature to his advantage, often blasting up into the pads of would-be blockers and also getting low naturally on bigger ball carriers. It's a lot easier to do that in the MEAC than the NFL, however. I can't offer a deep analysis on his chances other than knowing he at least deserves a fair shot in an NFL camp.
Draft projection: UDFA
There are two players from Hampton who deserve mention. Unfortunately I did not see the Pirates in 2015 so I can't offer an educated opinion on offensive tackle (and UCLA transfer) Torian White or defensive end Miles Grooms. White was a very solid prospect as a Bruin but left UCLA under sexual assault allegations. Here is a nice feature from the Richmond Times-Dispatch to get to know a little about Grooms, another basketball player-turned-gridiron prospect.
And a special deep sleeper, edge rusher Jake Payne from Shenandoah. It's a D-II school in Winchester in the northwest part of the state, and Payne wound up being the ODAC Defensive Player of the Year. It's a real jump to the NFL, but Payne did what players from that level need to do to have a chance: he physically dominated and overwhelmed the competition. Have a look for yourself at his highlight video. Payne deserves a look in a camp.