Aaron Rodgers has essentially tied the remainder of his career to the Packers and we'll see if he can get a second ring to truly reach the level of an all-time great.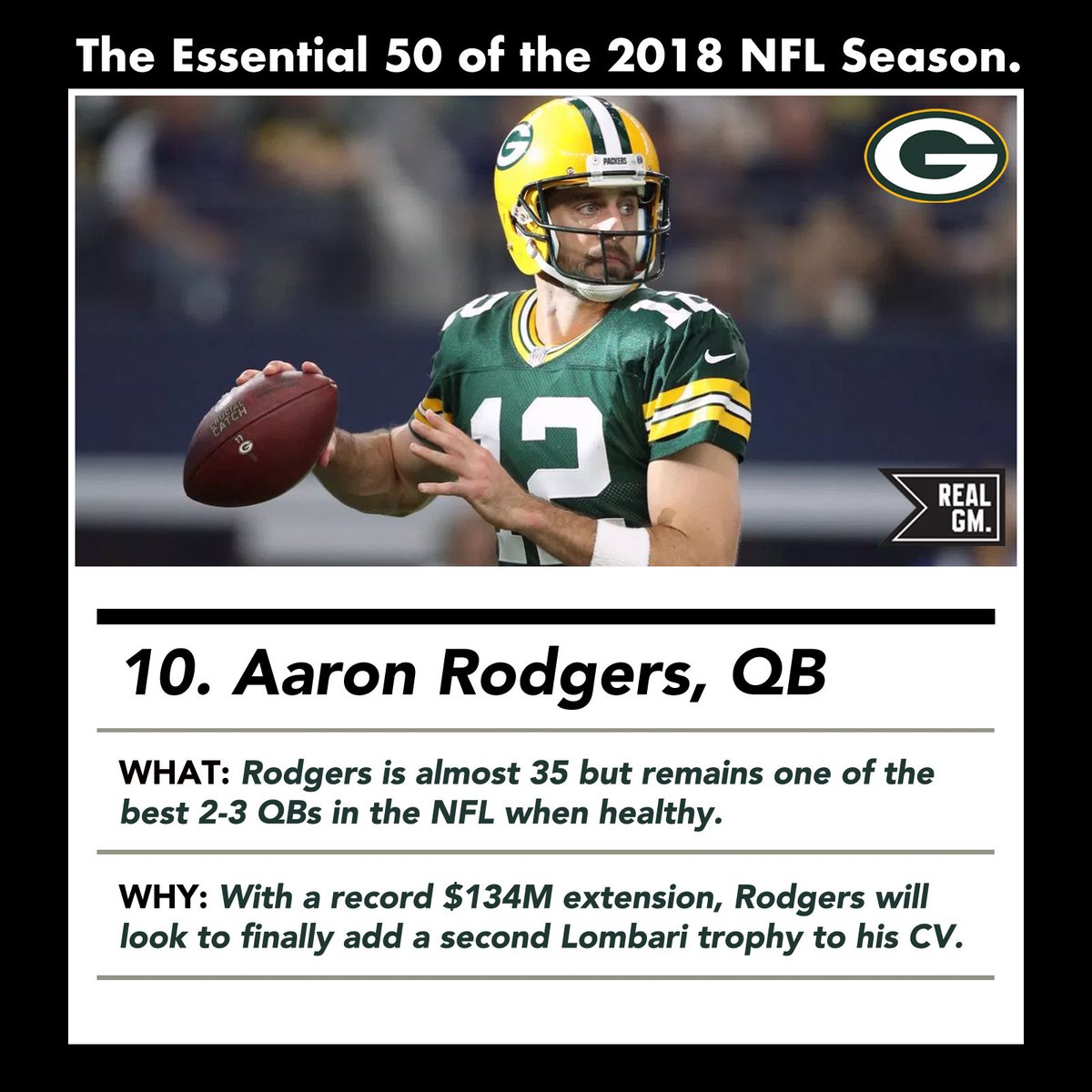 Full List of Essential 50
50. Drew Brees
49. Larry Fitzgerald
48. DeForest Buckner
47. Adam Thielen
46. Eric Berry
45. Corey Davis
44. Ali Marpet
43. Sam Darnold
42. Golden Tate
41. Geno Atkins
39. C.J. Mosley
38. Jameis Winston
37. Landon Collins
36. Vic Beasley Jr.
35. Ryan Tannehill
34. Amari Cooper
33. Malcolm Jenkins
31. LeSean McCoy
30. Patrick Mahomes
29. Bradley Roby
28. Dalvin Cook
26. Russell Wilson
25. Cam Newton
24. Joey Bosa
23. Alex Smith
22. Alvin Kamara
21. Jadeveon Clowney
20. Jarvis Landry
19. David Johnson
18. Ezekiel Elliott
17. Khalil Mack
16. Myles Garrett
15. Deshaun Watson
14. Carson Wentz
13. Todd Gurley
12. Rob Gronkowski
11. Jalen Ramsey
10. Aaron Rodgers
9. Earl Thomas
8. Aaron Donald
6. Ryan Shazier
5. Tom Brady
4. Julio Jones
3. Andrew Luck
1. Le'Veon Bell