The Bears invested heavily in Mitchell Trubisky a year ago and did so again on the eve of this season in Khalil Mack, which indirectly increases the pressure on their second-year quarterback.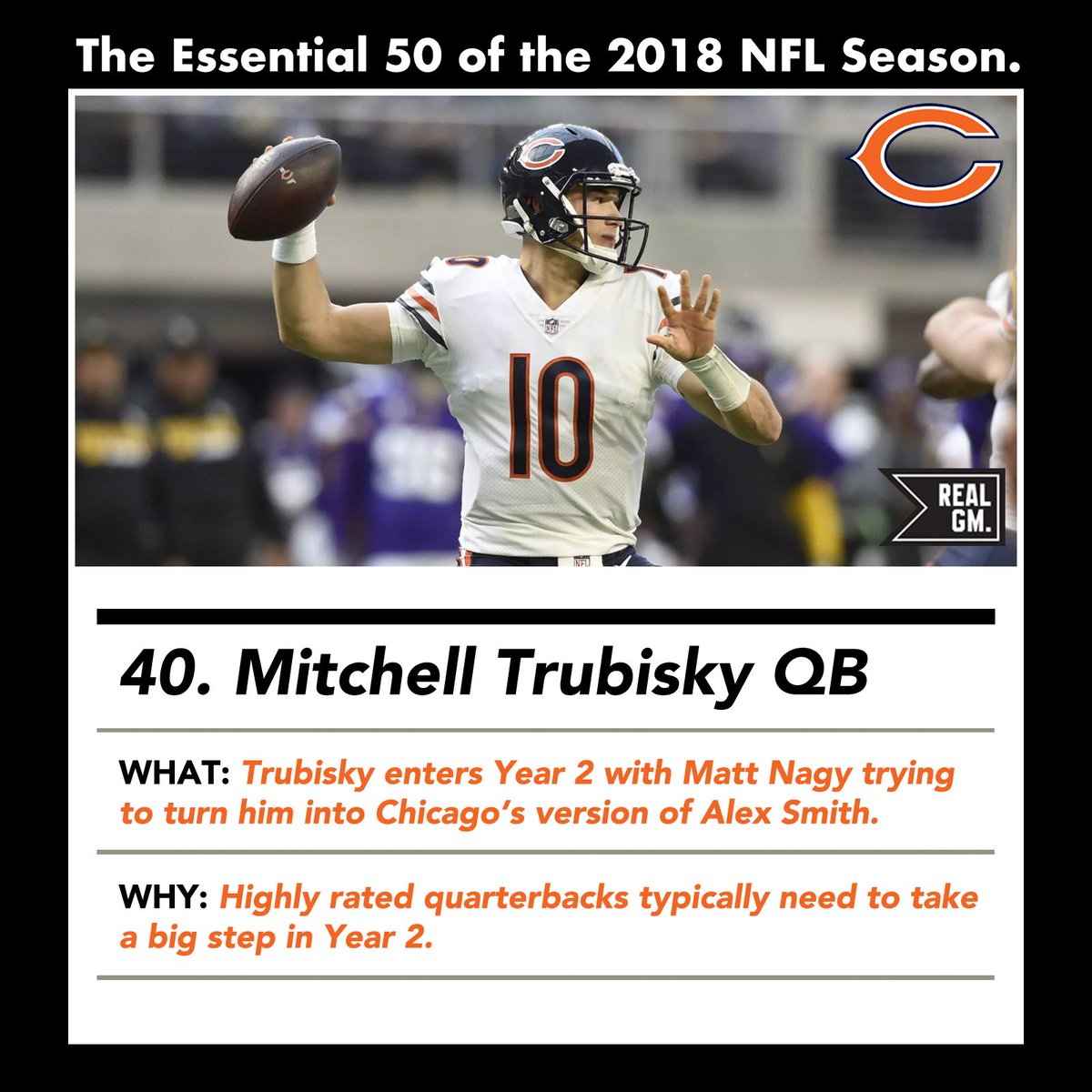 Full List of Essential 50
50. Drew Brees
49. Larry Fitzgerald
48. DeForest Buckner
47. Adam Thielen
46. Eric Berry
45. Corey Davis
44. Ali Marpet
43. Sam Darnold
42. Golden Tate
41. Geno Atkins
39. C.J. Mosley
38. Jameis Winston
37. Landon Collins
36. Vic Beasley Jr.
35. Ryan Tannehill
34. Amari Cooper
33. Malcolm Jenkins
31. LeSean McCoy
30. Patrick Mahomes
29. Bradley Roby
28. Dalvin Cook
26. Russell Wilson
25. Cam Newton
24. Joey Bosa