Beyond strictly looking at wins and losses, DVOA by Football Outsiders gives a clear picture of team performance.
The following Infographic shows the past 10 years of DVOA rankings (2008-2017) for the New England Patriots.
The crazy part of this outlook is that it doesn't include the first seven seasons of Tom Brady's career as a starter with the Patriots ranking 11th, 7th, 4th, 2nd, 12th, 3rd and 1st. Brady was injured in Week 1 in 2008 when the Patriots finished 11th in DVOA despite having Matt Cassel at quarterback.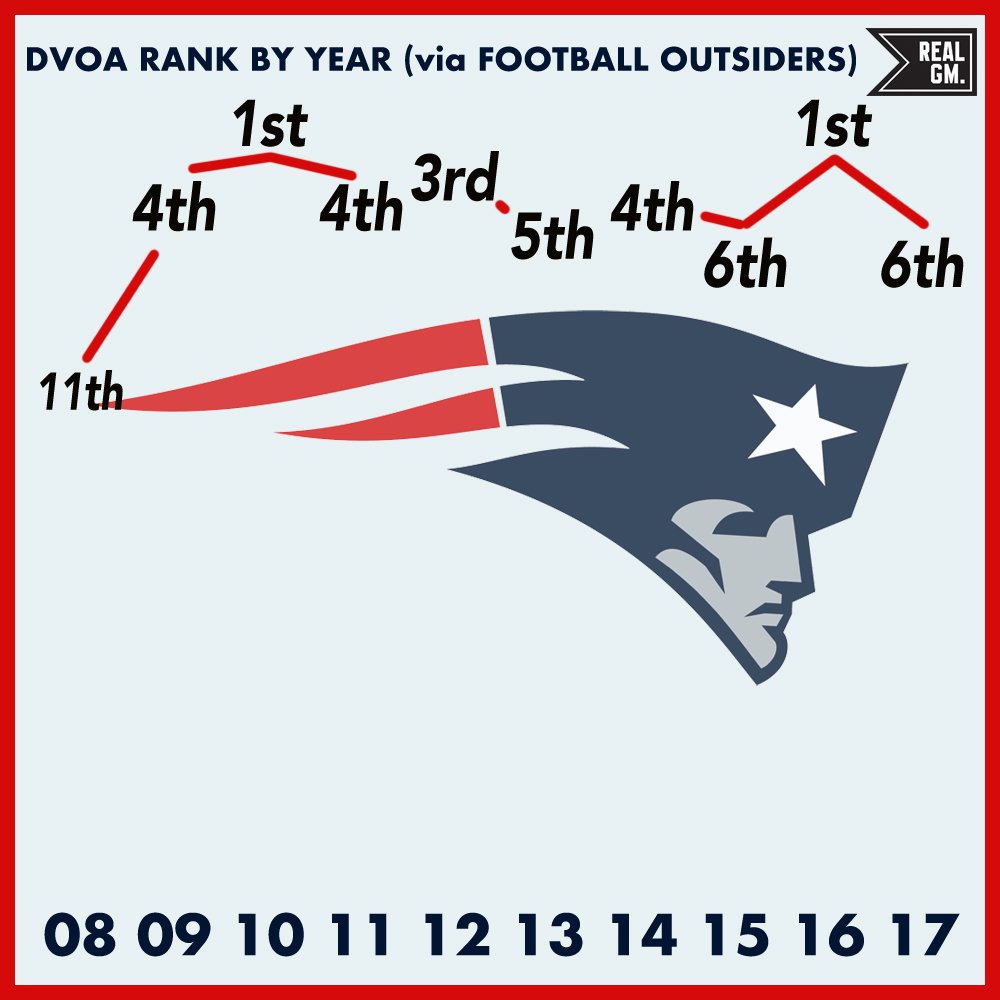 Ten-Year DVOA Rankings: Arizona Cardinals, Atlanta Falcons, Baltimore Ravens, Buffalo Bills, Carolina Panthers, Chicago Bears, Cincinnati Bengals, Cleveland Browns, Dallas Cowboys, Denver Broncos, Detroit Lions, Green Bay Packers, Houston Texans, Indianapolis Colts, Jacksonville Jaguars, Kansas City Chiefs, Los Angeles Chargers, Los Angeles Rams, Miami Dolphins, Minnesota Vikings, New Orleans Saints, New York Giants, New York Jets, Oakland Raiders, Philadelphia Eagles, Pittsburgh Steelers, San Francisco 49ers, Seattle Seahawks, Tampa Bay Buccaneers, Tennessee Titans, Washington Redskins