Beyond strictly looking at wins and losses, DVOA by Football Outsiders gives a clear picture of team performance.
The following Infographic shows the past 10 years of DVOA rankings (2008-2017) for the Buffalo Bills.
The Bills finally ended their playoff drought in 2017, sneaking into the playoffs with a -57 point differential and their worst team in DVOA over the past four seasons.
Doug Marrone began the turnaround with Sean McDermott taking the baton after a brief Rex Ryan interlude. Where the Bills go from here is unclear as they parted ways with Tyrod Taylor and drafted Josh Allen in the first round.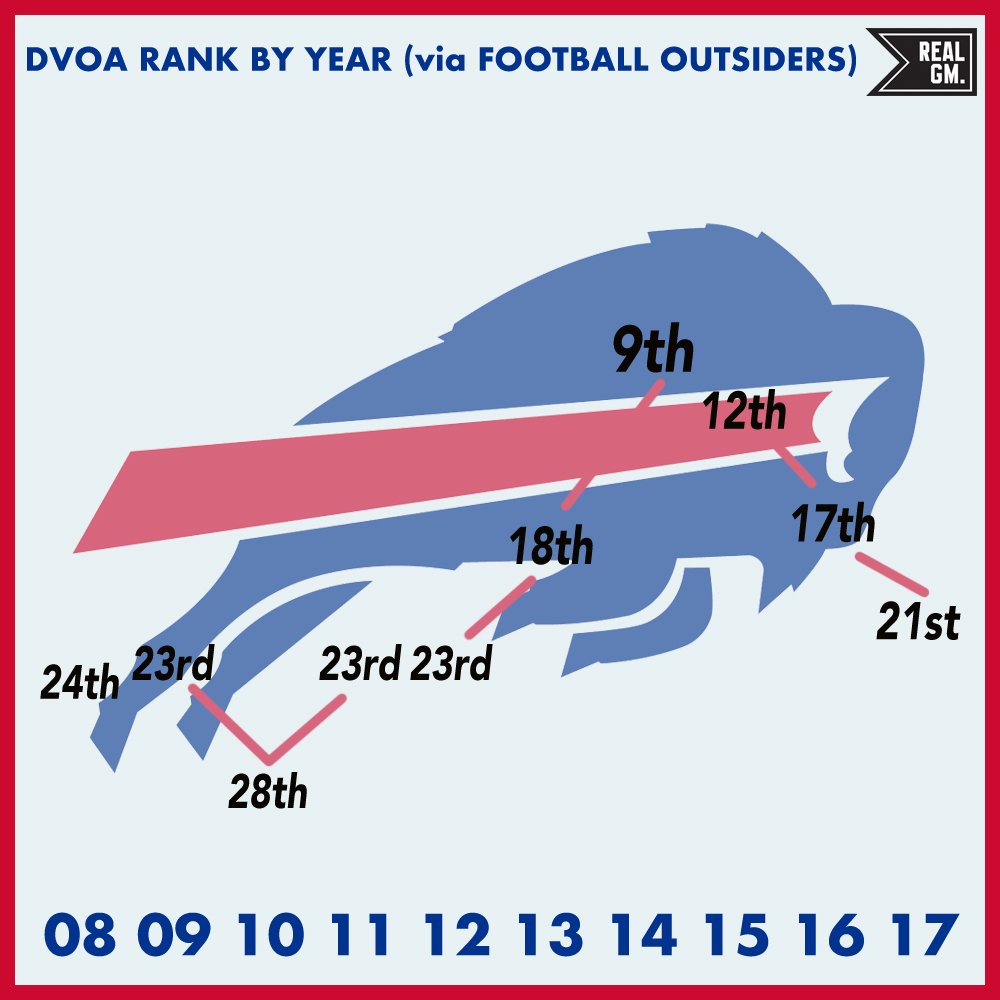 Ten-Year DVOA Rankings: Arizona Cardinals, Atlanta Falcons, Baltimore Ravens, Carolina Panthers, Chicago Bears, Cincinnati Bengals, Cleveland Browns, Dallas Cowboys, Denver Broncos, Detroit Lions, Green Bay Packers, Houston Texans, Indianapolis Colts, Jacksonville Jaguars, Kansas City Chiefs, Los Angeles Chargers, Los Angeles Rams, Miami Dolphins, Minnesota Vikings, New England Patriots, New Orleans Saints, New York Giants, New York Jets, Oakland Raiders, Philadelphia Eagles, Pittsburgh Steelers, San Francisco 49ers, Seattle Seahawks, Tampa Bay Buccaneers, Tennessee Titans, Washington Redskins